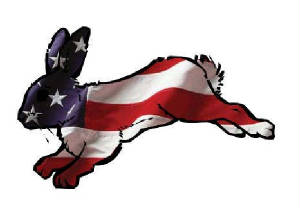 Sharon Leaf & Rebecca Davis
Arlington and Everett, Wa
Breeder of Amazing Holland Lops and Fuzzy Lops
Cynthia McCready
Kennewick, Wa
Raises Netherland Dwarfs in Siamese Sable, Siamese Smoke Pearl, Sable Marten, Smoke Pearl Marten, REW and Himalayan's.
Sandi Northam
Vancouver, WA
Breeds Shaded & Broken Netherland Dwarfs!
Bethany Groskopf
Vancouver, WA
Breeder of Netherland Dwarfs in Shadeds, Otters, Brokens, and Oranges
Donna
Whistler, British Columbia, Canada
Amazing Holland Lops in tort, sable point, black, chestnut, siamese sable, blue tort and all brokens.
Portland, Oregon
Breeding Quality Netherland Dwarfs in shadeds.
Jesse Smith
Olympia, Wa
Raises Netherland Dwarfs, Holland Lops and some meat rabbits. Has some very cute bunnies!
Find rabbit breeders in your area and state
BREEDERS TO BEWARE OF
email me
RABBIT EQUIPMENT & SUPPLIERS LINKS
HERE ARE A FEW GOOD SITES THAT I ORDER FROM WITH GREAT PRODUCTS AND LOW PRICES.
If you would like to have a link to your site, just contact me below. So we can trade information. ThankS!